CONDITION EVALUATION OF PRESTRESSED CONCRETE BRIDGES OF OLYMPIA ODOS HIGHWAY
We participated in this challenging project with Ramboll Finland and we investigated the conditions of prestressed tendons to six (6) big bridges of Olympia Odos with non destructive methods.
We performed ultrasound 3D tomography measurements in order to locate suspicious areas (voided) around and inside the duct of the bridge. Following the tomography evaluation, at certain suspicious testing positions, Impact-echo tests (ASTM C1383) are performed in order to estimate the depth and the extent of possible voids around or/and into the duct.
Finally, micro drills and/or core drilling are executed at the most suspicious testing points in order to evaluate the condition of the ducts and the corrosion class of the strands.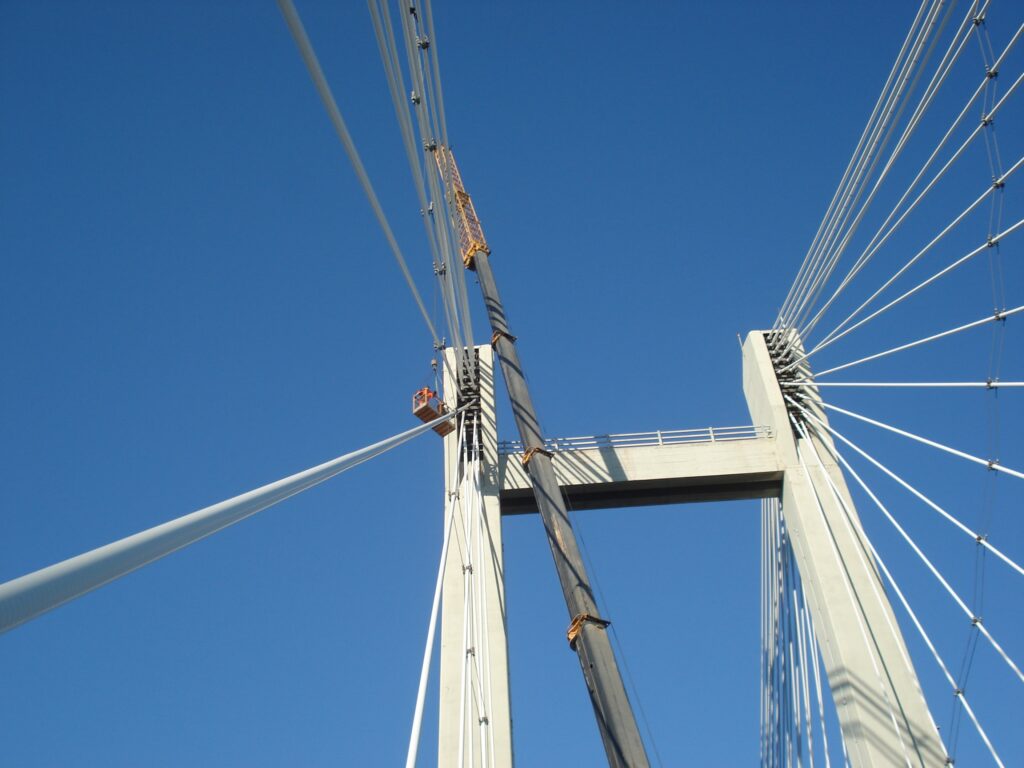 EVRIPOS CALBE STAYED BRIDGE INSPECTION
GEOTEST participated in the first large-scale inspection program of Evripos cable stayed bridge in Chalkida, Greece. We executed detailed visual inspection on the concrete surface of the structure. We performed corrosion evaluation of the bridge by chloride concentration and half cell potential measurements and bridge's deck condition evaluation by Impulse Response Method.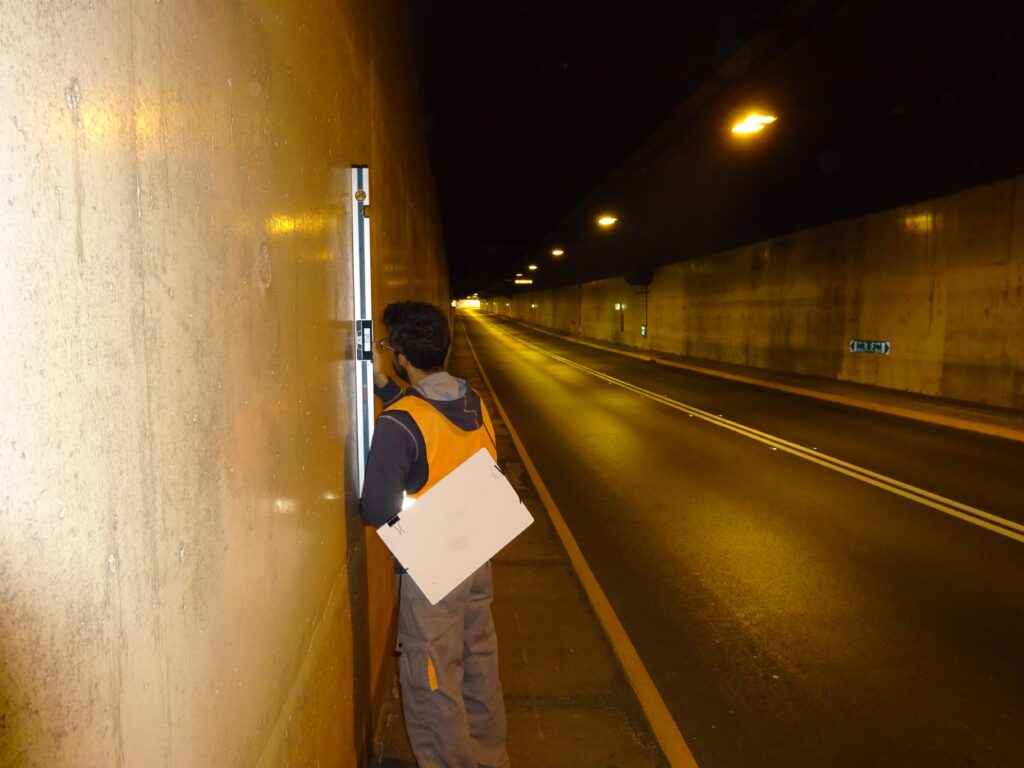 VISUAL AND SPECIAL INSPECTION IN IMMERSD PREVEZA-AKTIO TUNNEL
Since 2017 and every single year in collaboration with AKTOR ATE we performed detailed visual inspection in concrete surface and the heads of tendons. Also we executed in situ test to estimate the strength of concrete and the condition of corrosion.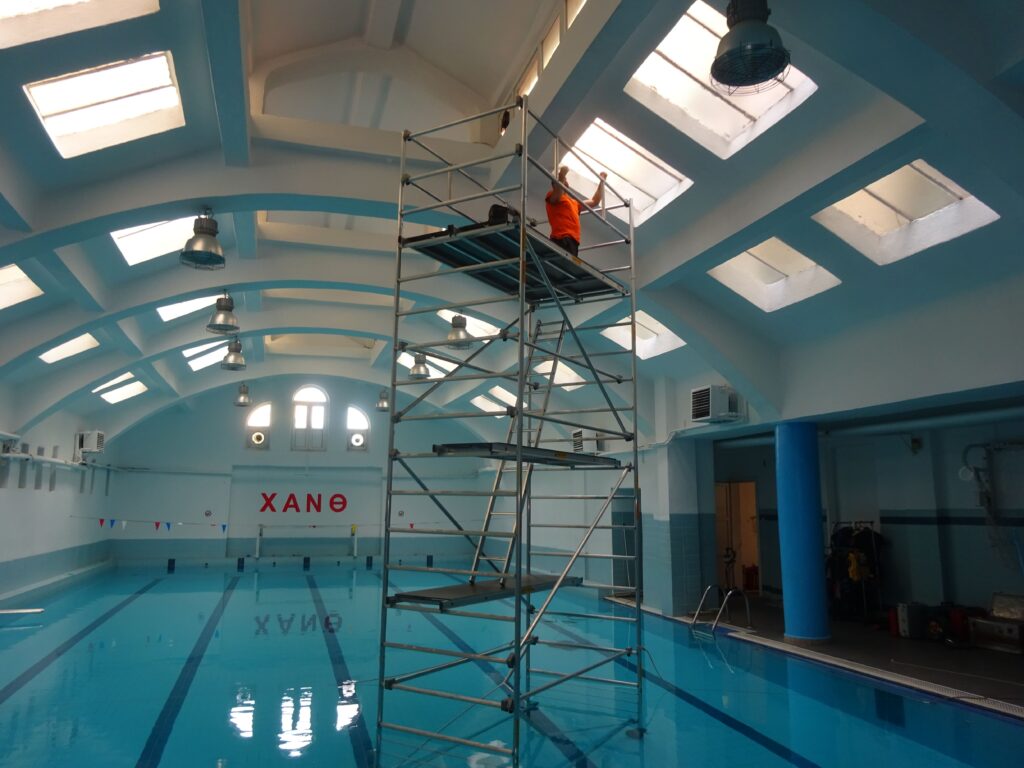 STRUCTURAL ASSESMENT OF MAIN FACILITIES OF Y.M.C.A. THESSALONIKI, GREECE
We performed GPR measurements, rebar detection, local exposures and in situ concrete strengthen tests in order to select data for structural assessment of the structure (Client: G. Papargyris office).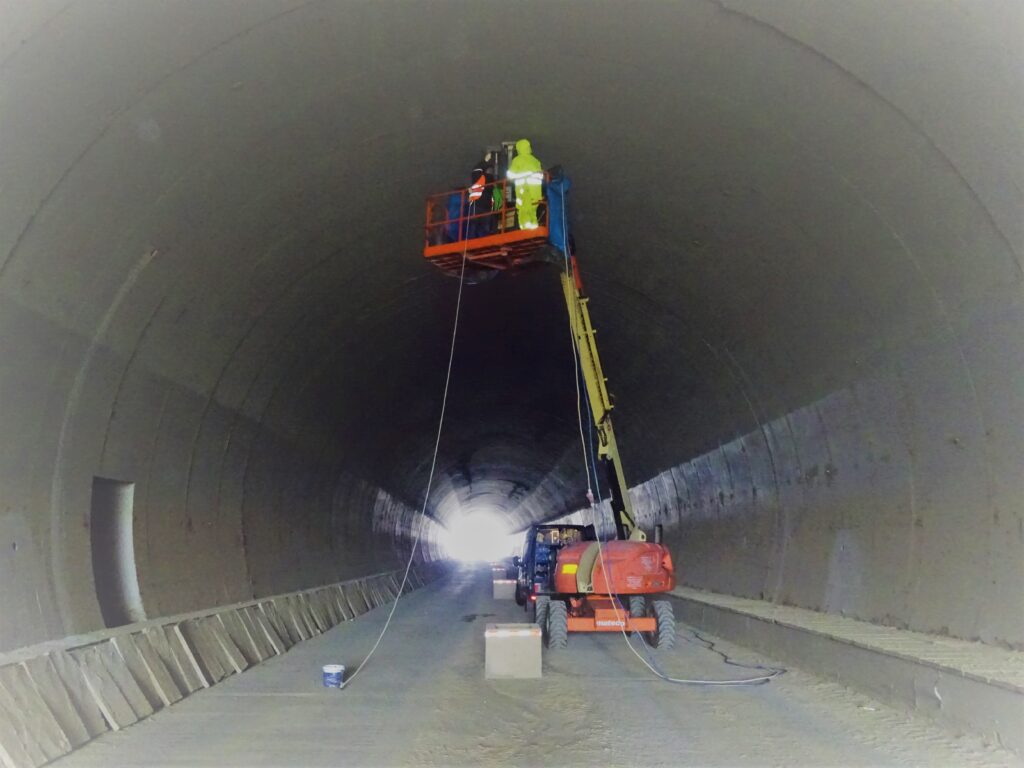 VISUAL INSPECTION AND CONDITION EVALUATION OF RAILWAY TUNNEL IN POLYKASTRO, GREECE
In collaboration with METESYSM we executed in railway tunnel T6 in Polykastro, Greece (cut & cover) detailed visual inspection, in situ concrete strength determination, rebars detections and local exposure in order to determine the causes that led to the failure of the final lining of the tunnel