In association with Danish-German Instruments one of the world's leading suppliers of advanced concrete systems and Dr., N. Carino, an internationally acclaimed researcher, author and educator on NDT and standard test methods with review basic concepts of concrete science many leadership positions on ACI and ASTM Committees, GEOTEST organizes several educational workshops.
We aim in the continuous staff training so that we can offer top quality services according to your needs.
Educational Workshop in Concrete Science & Advanced Concrete Evaluation Methods
Educational Workshop in Advance Methods for Concrete Evaluation, Bridge and Drone Inspections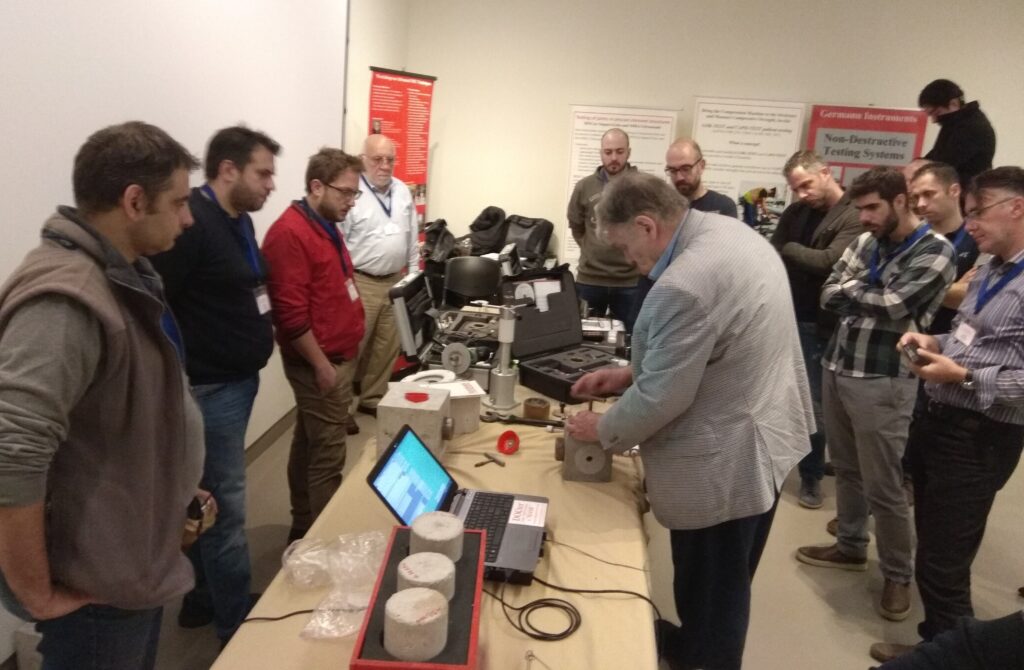 Review basic concepts of concrete science

Familiarize engineers with test methods available and test systems for evaluation of reinforced concrete structures.
Review the principles and capabilities of selected nondestructive and in-place tests for evaluation of reinforced concrete.

Review of visual inspection rating systems for concrete structures